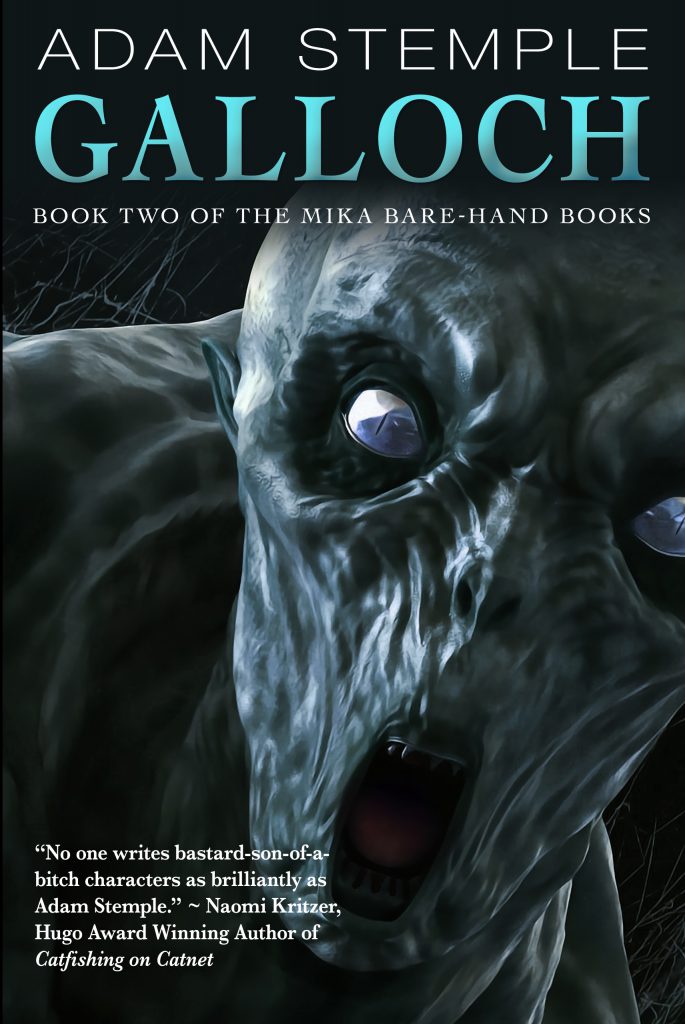 Mika is back, fighting cave-dwelling monsters bent on destruction and a shadowy brotherhood that wants his friend, Gair, dead.
Galloch is the second book in my epic fantasy series, the Mika Bare-Hand Books that I began years ago with Duster.
I had an absolute blast returning to this world and these characters. Like meeting up with old friends that you'd forgotten were so fun to be around. Added some new characters, of course, enemies and allies, sometimes both. It's that kind of world. Dark and violent like the first book, but funny, as well. Hope you like it as much as the first!
You can read more on writing Duster here.
There is also a companion story from the same world, The Boy from Buanfar.
The third book is in the works.
Buy it exclusively from Amazon.
There's also an Amazon page for the whole series.