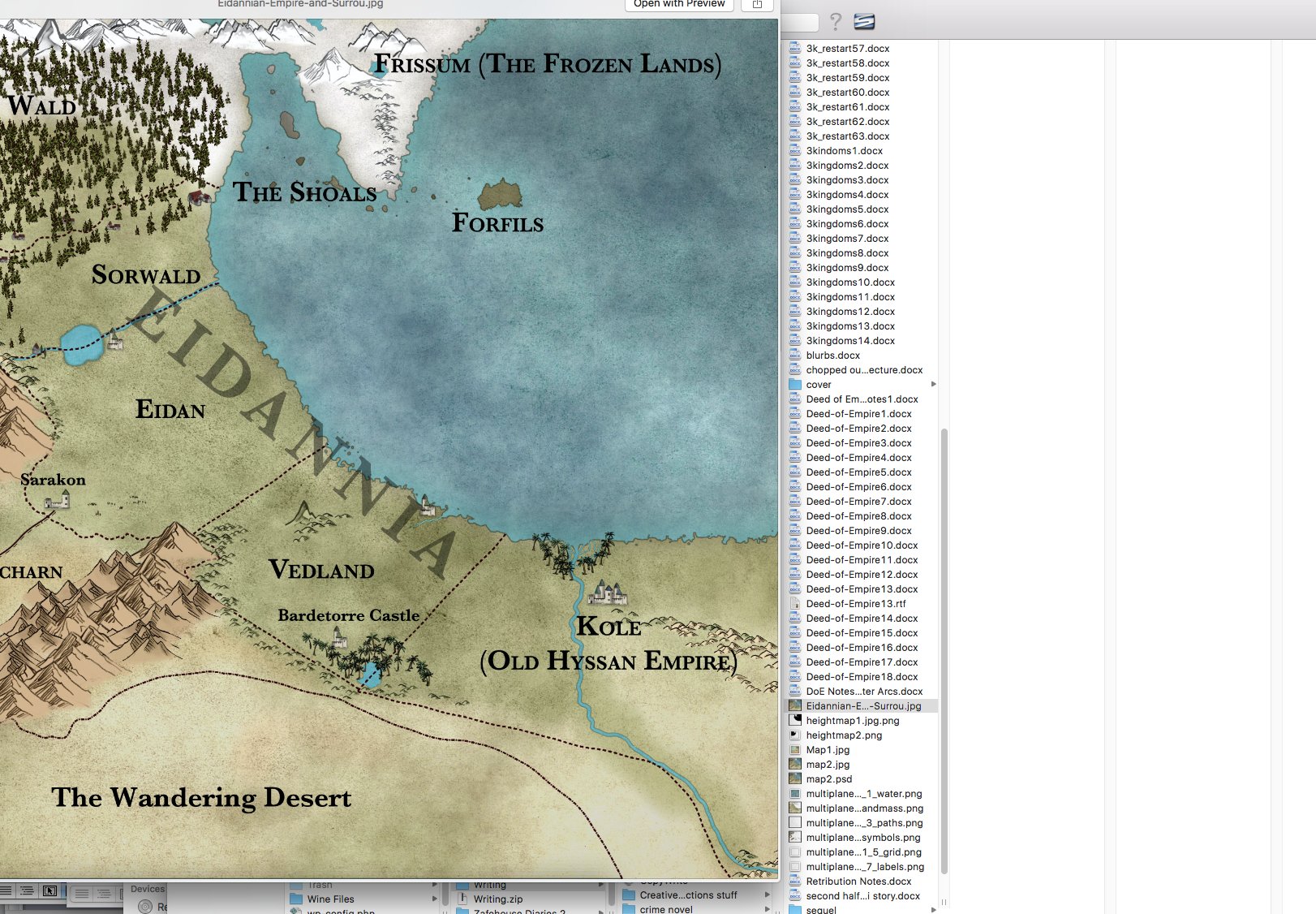 What's going on with me? Well, I'm glad you asked!
Aside from DUSTER (epic dark fantasy out in a week), I've got a few things available right now.
 NUNS WITH GUNS — My story, "Scent of a Demon", leads the Blaze Ward anthology where the only rule was that at some point in your story there had to be a nun shooting a gun. And not a metaphorical nun/gun. Actual nun shooting actual gun. Truly fun stuff.

A Deep, Cold Breath — A hard sf/horror kindle novelette. The Grey meets Aliens on a partially-terrformed ice planet.

The Last Tsar's Dragons — Russian revolution with dragons. Novella my mother and I wrote for Tachyon Books still going strong.
That's what I've got available. What am I working on? Glad you asked that, too! Currently I'm working on DEED OF EMPIRE:
A young girl is on the run after stealing something that got everyone she knows killed.
A forest chieftain is killing his way through more civilized lands to avenge his murdered niece.
An arrogant mercenary is betrayed and must face up to his own cowardice if he hopes to save his family.
And the Lords of Eidannia have raised the black banner and are riding to war.
DEED OF EMPIRE is an epic fantasy in a magicless world of blood, dirt, and steel.